4 Relaxing Treatments That Nourish Your Skin

How are you feeling these days? 
And how about your skin?
If you're feeling stressed or tired, your skin may be, too. Skin can react to stress with breakouts, irritation or dryness.
Helping yourself and your skin recover from stress doesn't have to be time-consuming or expensive. In fact, there are many natural remedies you can do at home using simple ingredients you may already have in your kitchen.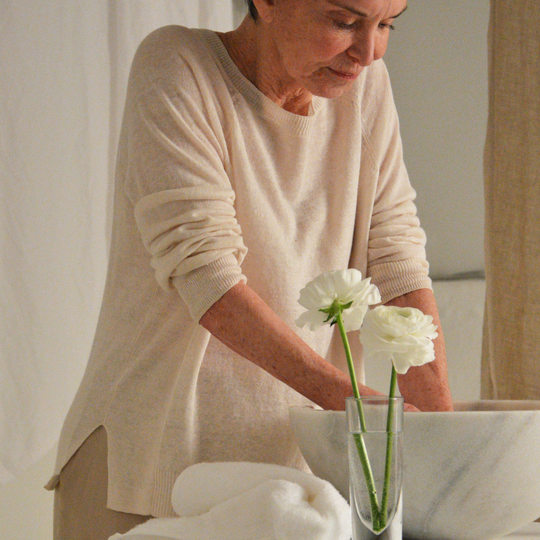 Below, we share four DIY treatments that will hydrate and revitalize your skin while you take time for you.

1. Take a milk bath.
A long warm soak can be good for your skin and your overall well-being. Studies show that baths can help reduce stress, pain and inflammation. They're also good for your skin.
Adding milk and essential oils to a bath can boost these body-and-mind benefits.
To take a milk bath, first choose the type of milk you'll use. While Cleopatra purportedly took regular baths in sour donkey's milk to soften and smooth her skin, these days we have options that are a bit more palatable.

Vegan options include coconut milk, which contains lauric acid, a fatty acid that hydrates and soothes your skin. Coconut also contains compounds that have been shown to support collagen production.  
For dry or irritated skin, try oat milk. Oats contain humectant compounds, which attract moisture to your skin. 
Buttermilk, goat milk and cow milk all contain lactic acid, which acts as a gentle exfoliant while the nourishing milk fats hydrate and soften your skin. 
Next, fill your tub with warm water and add 1–2 cups of your milk of choice. 

For an extra boost, add a few drops of your favorite skin-safe oil. We like avocado and sweet almond oils for their hydrating properties. Add lavender or rose essential oil for a soothing aromatherapy effect.
Then, enjoy your soak while you read, meditate or sip a glass of red wine. 
2. Apply a facial mask.
Face masks are a tried-and-true way to hydrate and refresh your skin—and they can be made with natural ingredients from your kitchen or garden.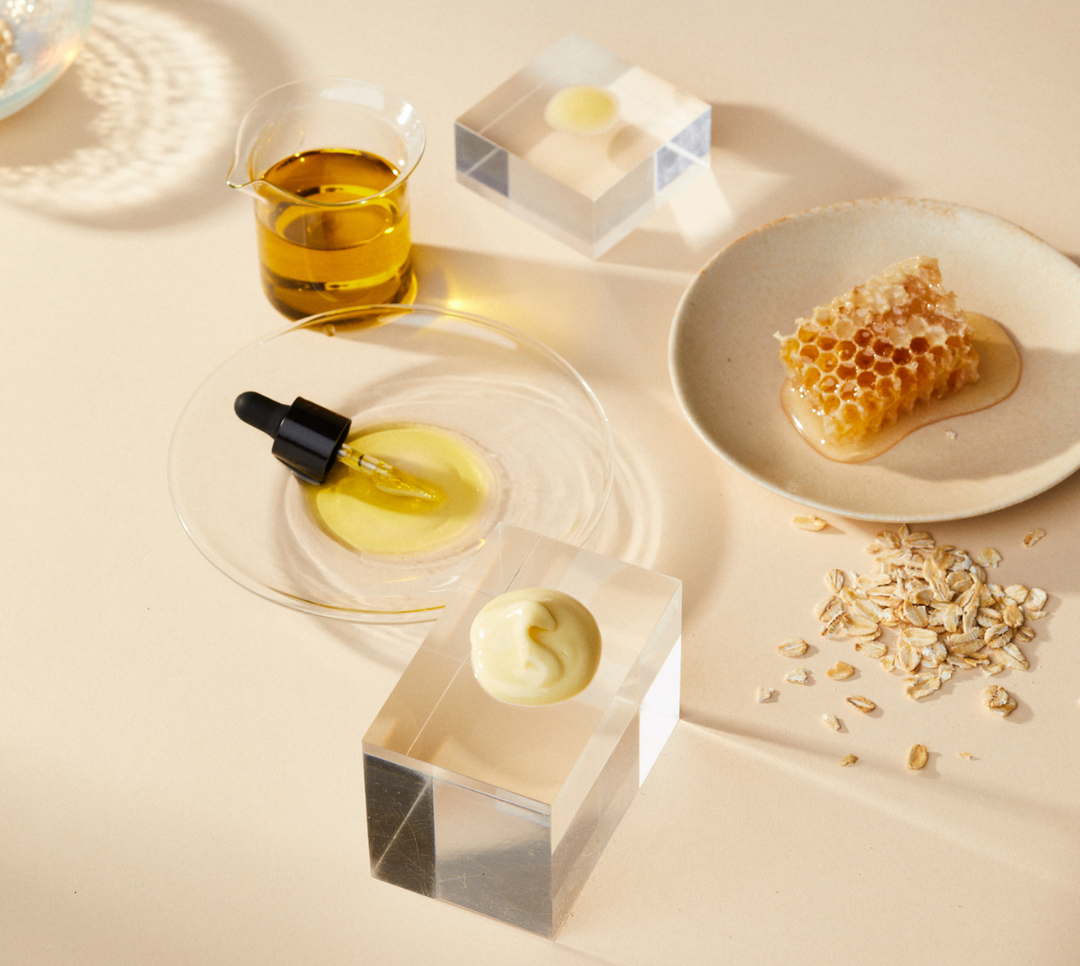 Start with a moisturizing base. We like aloe, which contains fatty acids and anti-inflammatories; olive oil, which softens and hydrates; or coconut oil, which deeply conditions your skin and helps prevent protein loss. 

Next, add vitamin-rich components. Bananas contain potassium, vitamin B6 and vitamin C, all of which benefit your skin. 
Or try honey, which is packed with vitamins and has antimicrobial and antibiotic properties that can improve your skin's health. Honey is also a natural humectant, drawing moisture to your skin.

Finally, add a drop of a skin-safe essential oil. Rosemary oil is a great choice as it contains anti-inflammatory agents and improves circulation, which can boost your skin's cell-turnover rate. 
After you apply your mask, lie down and close your eyes. Imagine the ingredients absorbing deeply into your skin while you enjoy a moment of quiet relaxation.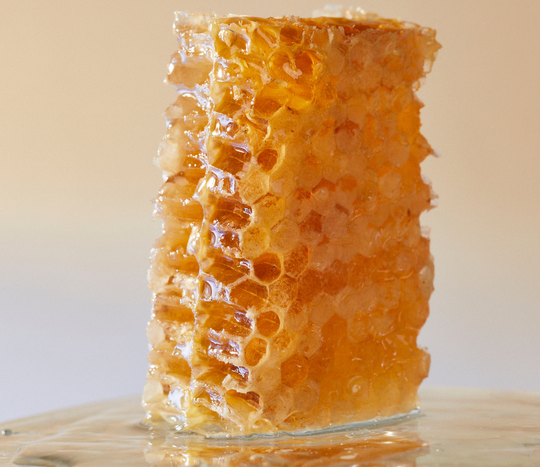 3. Make a skin-
supporting smoothie.
You don't have to put something on your skin to boost its health. Healthy skin starts on the inside with a balance of immune-boosting fatty acids, protein, vitamins and minerals. 
Once or twice a week, make yourself a smoothie with ingredients your skin will love.
Start with a healthy fat like avocado. This skin-loving fruit is rich in healthy fat and vitamins E and C. These vitamins are essential for healthy skin and work best when consumed together.
Next, add a source of fatty acids, vitamins and minerals like nuts or nut butter. Walnuts, in particular, contain essential fatty acids, zinc, vitamin E, selenium and protein, all of which benefit your skin. 

Add coconut oil or coconut milk for collagen-boosting compounds and cocoa or green tea for antioxidants. Finally pack in flavorful, anti-inflammatory compounds and vitamins with fruit like papaya, orange or pineapple.
Then, take your smoothie with you on a quiet stroll or sip while you listen to an uplifting podcast. 
4. Treat your feet.

Is there any harder-working skin on your body than the skin on your feet?
Treat your feet to a refreshing foot bath to hydrate the skin and soften dead, dry, calloused areas. 


Fill a basin or bowl with warm water, and 1-2 tablespoons of baking soda or ½ cup of Epsom salt. Then, add a few drops of your favorite essential oils. We love peppermint or rosemary oil for a refreshing boost.
Make this treatment extra special by dropping rose or other flower petals on the surface and soak your feet for 15–60 minutes, adding warm water as needed.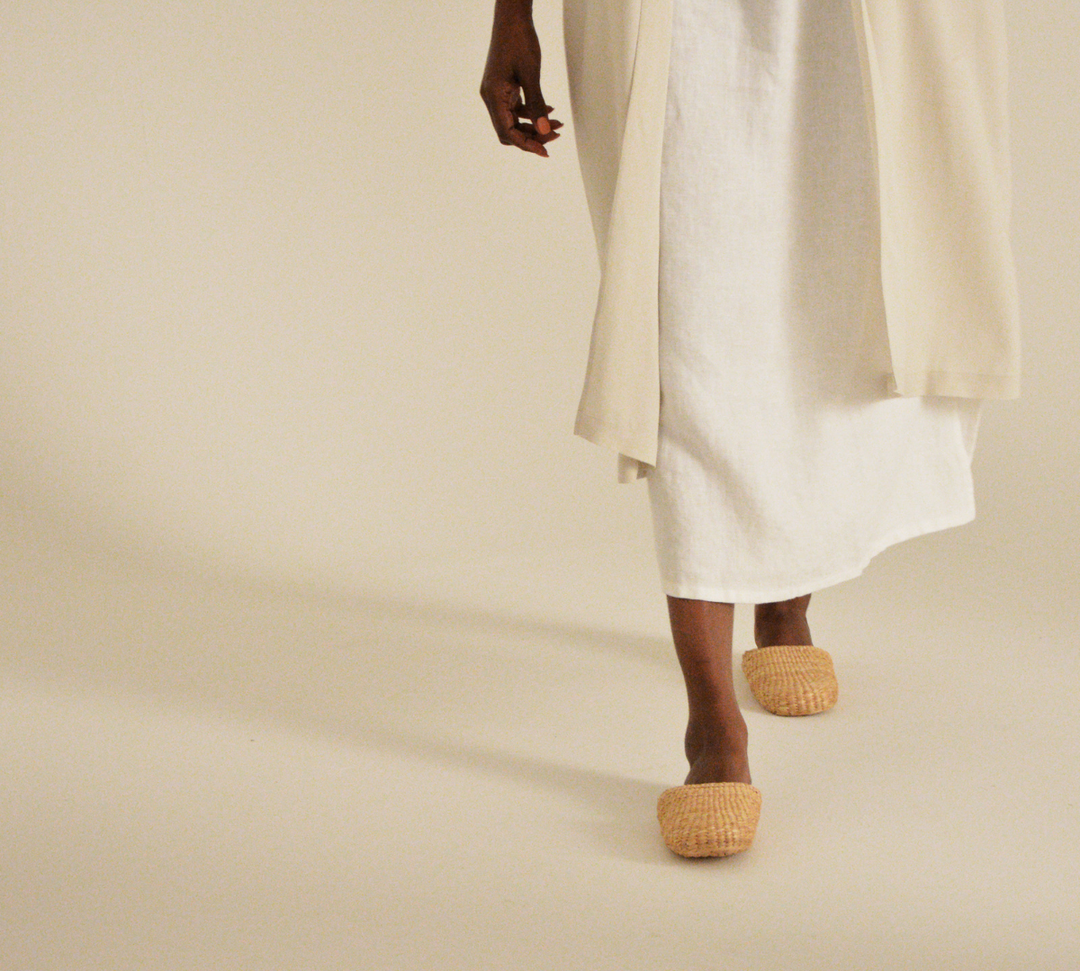 While you soak, read a good book, listen to music or simply enjoy the quiet stillness. 

Afterwards, dry your feet thoroughly and apply an all-natural moisturizer like Boomsilk. Then, put on cozy socks to keep the moisture in.
Mixing up your routine with special treatments can help keep boredom at bay while you tackle the important job of caring for your skin. 

We hope you'll find these treatments as relaxing and stress-reducing as they are beneficial to your skin. 
What do you think? Do you use any regular treatments on your skin? Tell us about them in the comments below.
CHECK OUT OUR MOST POPULAR CONTENT