4 Reasons to Get Outside Today
4 Reasons to
Get Outside Today
When was the last time you were outside? 
We don't mean walking from your house to the car. We mean really being out in nature—enjoying the sights, sounds and scents, feeling the natural rhythms and the breeze on your skin.
Hopefully, you have been outside this way recently. However, those of us who prefer the indoors, have limited mobility or live where the weather is more extreme, may find it tough to get outside.
Although it may feel like a hurdle, the benefits of spending time outdoors may sway you.
Besides lowering blood pressure, reducing stress hormone levels and improving mood and focus, outdoor time provides a change of scenery that can spark creativity. 
A little sunshine can increase serotonin and vitamin D, help you sleep better and reduce everyday aches and pains. 
Time in nature might even reduce your recovery time after an injury or surgery. 
Convinced? If you're ready to venture out more but aren't sure where to start, read on for four simple reasons to get outside today.
1. Gardening & lawn maintenance
Planting and tending a garden forges a connection to nature and brings it close.
One study found that gardeners over 50 experience benefits like increased overall health, happiness, flexibility and cognitive ability. 
Gardening, mowing, weeding, raking and watering can be great excuses to get some fresh air and exercise at the same time.

You can use whatever space you have available to grow flowers, herbs or even vegetables.
Raised beds and tiered planters can make weeding, watering and harvesting easier on your back and knees. They may even lead to a longer growing season for your plants.
Live in an apartment, condo or townhome without much (or any) outdoor space? Bring the outdoors to you with container-planted herbs and flowers on a balcony, patio, window box or windowsill.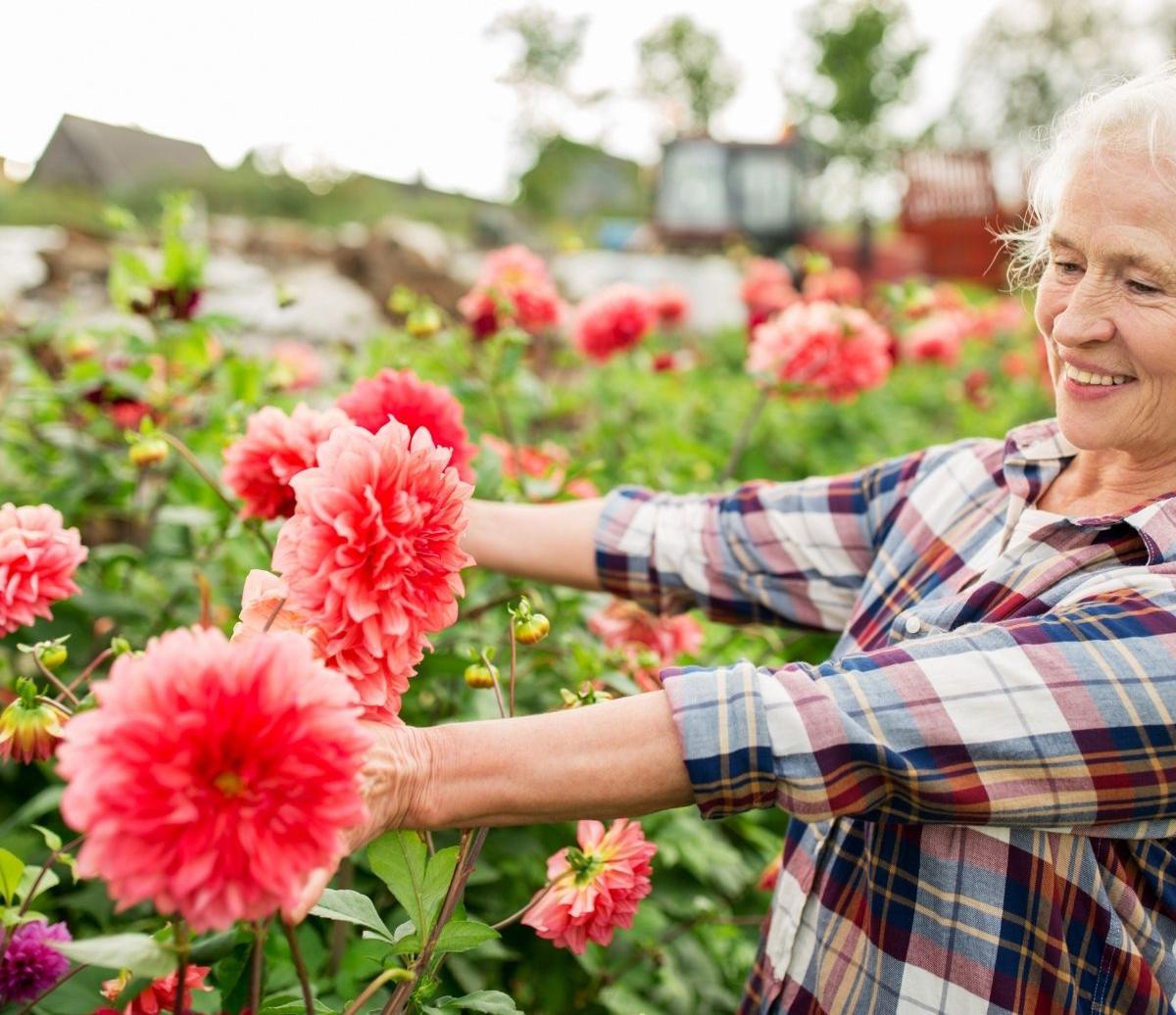 2. Take a walking break

Feeling uninspired, sleepy or frustrated? 
Taking a quick walk outside, even if you just go around the block or run an errand, can do wonders to renew and refresh you.
If you live in a rural area, a quiet walk down a country lane is the ideal balm on a noisy or hectic day. Try walking at dawn or dusk to help you start or end your day in a more relaxed state.
Urbanites can also find some solace outside. As you walk, make it a point to take in every bit of nature you encounter, from lush shade trees to flowering bushes to birdsong.
If you're able, take a car, bus or bicycle to a nearby park. Parks of all types and sizes can be lovely places to take in the natural world with others in your community. 
3. Visit a conservatory, greenhouse or botanical garden
Certainly, there are seasons when the outdoors is less hospitable. You might live where extreme heat or humidity, ice, snow or wind make being outside unpleasant or unsafe.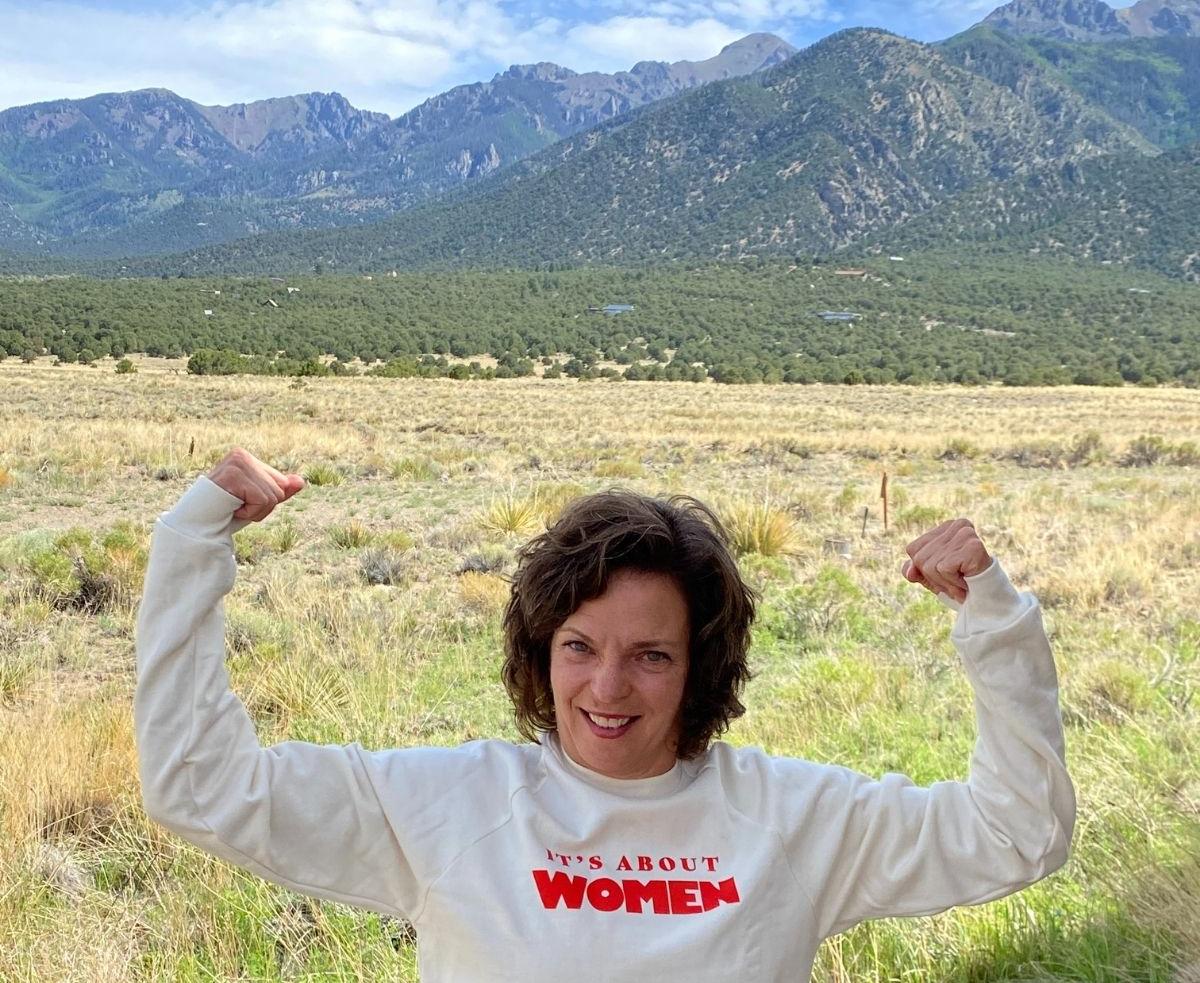 During those times, research local indoor public gardens like conservatories, arboretums, botanical gardens, nurseries or greenhouses.

Spending time in these climate-controlled places during extreme weather can give you a burst of energy and renew your spirits. 
Many public gardens have educational or volunteer programs you can attend. Or you can simply find a quiet spot to sit and soak in the natural beauty around you. 
These spaces are often accessible to wheelchairs and scooters, making them a great option for those with limited mobility.
4. Take up an outdoor sport

Short on time? You can get exercise, nature and possibly social interaction in one by taking up an outdoor sport. 
Some sports offer more nature than others. Regardless of the sport—tennis, golf, pickleball, yoga in the park or something else—you'll benefit from the fresh air and sunshine.
To make the most of this time, stretch and relax after your outdoor exercise or game. 
Sit beneath a shade tree while you breathe in the fresh air, feel the grass under your feet and enjoy the lovely sights and sounds that your corner of nature has to offer.
A little time outside can benefit all of us. We hope these tips will help you get outside today and every day.
What do you think of these tips? What's your favorite way to get outside?
CHECK OUT OUR MOST POPULAR CONTENT