3 Tips to Create a Flattering Natural Makeup Look
3 Tips to Create
a Flattering Natural
Makeup Look
Love a natural makeup look?
So do we!
At BOOM!, we say less is more, especially as we age. 
When women embrace their natural beauty, their vibrancy and vitality shine even brighter. 
Another benefit of a natural makeup look is that it's quick and easy and requires fewer products to create it. 
Whether you're ready to try it for the first time or you want to bring your natural look to a new level, check out our three tips below to create the flattering, natural look of your dreams.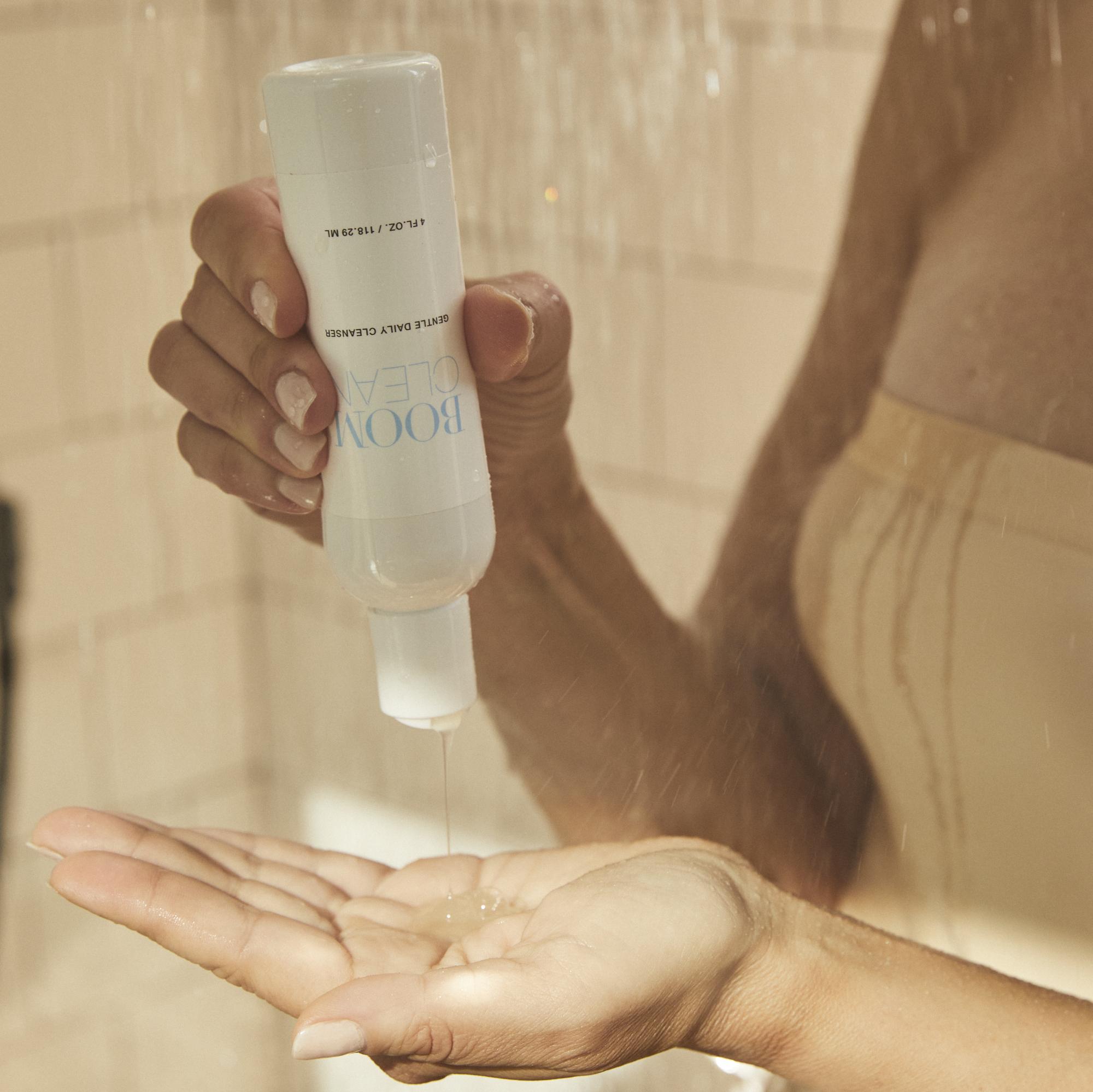 1. Take exquisite care of your skin. 
The health of your skin contributes greatly to your overall look, so taking good care of it is key to looking naturally beautiful. 
Be sure to drink lots of water to help keep your skin hydrated from the inside out. A healthy diet can also support your skin's vital functions. 
Keep your skin clean by washing off dirt, makeup and other impurities every night before you go to sleep. We suggest a gentle cleanser that won't leave your skin feeling too dry or tight, like Boom Clean®.
Made with three skin conditioners, Boom Clean removes makeup and dirt without drying your skin. Next, moisturize with a high-quality all-natural moisturizer like Boomsilk®.
Made with simple, pure ingredients designed to hydrate skin naturally, Boomsilk leaves your skin soft, smooth and dewy. 
Finally, be sure to protect your skin from the damaging effects of UV light by staying out of the sun when you can and applying a mineral sunscreen when you can't. 
We suggest Boom Sun, our SPF 30+ sunscreen. Boom Sun™ blends non-nano titanium dioxide with natural, nourishing oils to protect and hydrate your skin without a white cast.
2. Apply your makeup in natural or diffuse light.
Before our founder, Cindy Joseph, was a silver-haired model she was a successful makeup artist for decades. 
Cindy encouraged women to apply their makeup in natural light whenever possible. In fact, she set up her own makeup mirror in front of a window. 
Evenly diffuse indirect light helps you see yourself the way other people will see you. It also helps you see if you've applied too much makeup or if it's not properly blended. 
If you can't apply your makeup in natural light, try a lighted makeup mirror. These mirrors mimic natural light by surrounding your face with diffuse light to eliminate shadows.
3. Highlight and enhance
Last, choose cosmetics that reveal, rather than conceal, your natural beauty. 
Boom cosmetics are designed to highlight and enhance your natural beauty, not cover up or disguise so-called "flaws." 
First, apply sheer and creamy Boomstick Color® to your cheeks and lips. This ultimate multitasker adds a warm, sun-kissed glow to your skin in moments. 
Next, apply Boomstick Glimmer® to your brow bones and the tops of your cheekbones to add natural-looking radiance to your skin.
Finally, apply Boom Bright™ and Boom Brow™ to enhance your eyes and frame your face.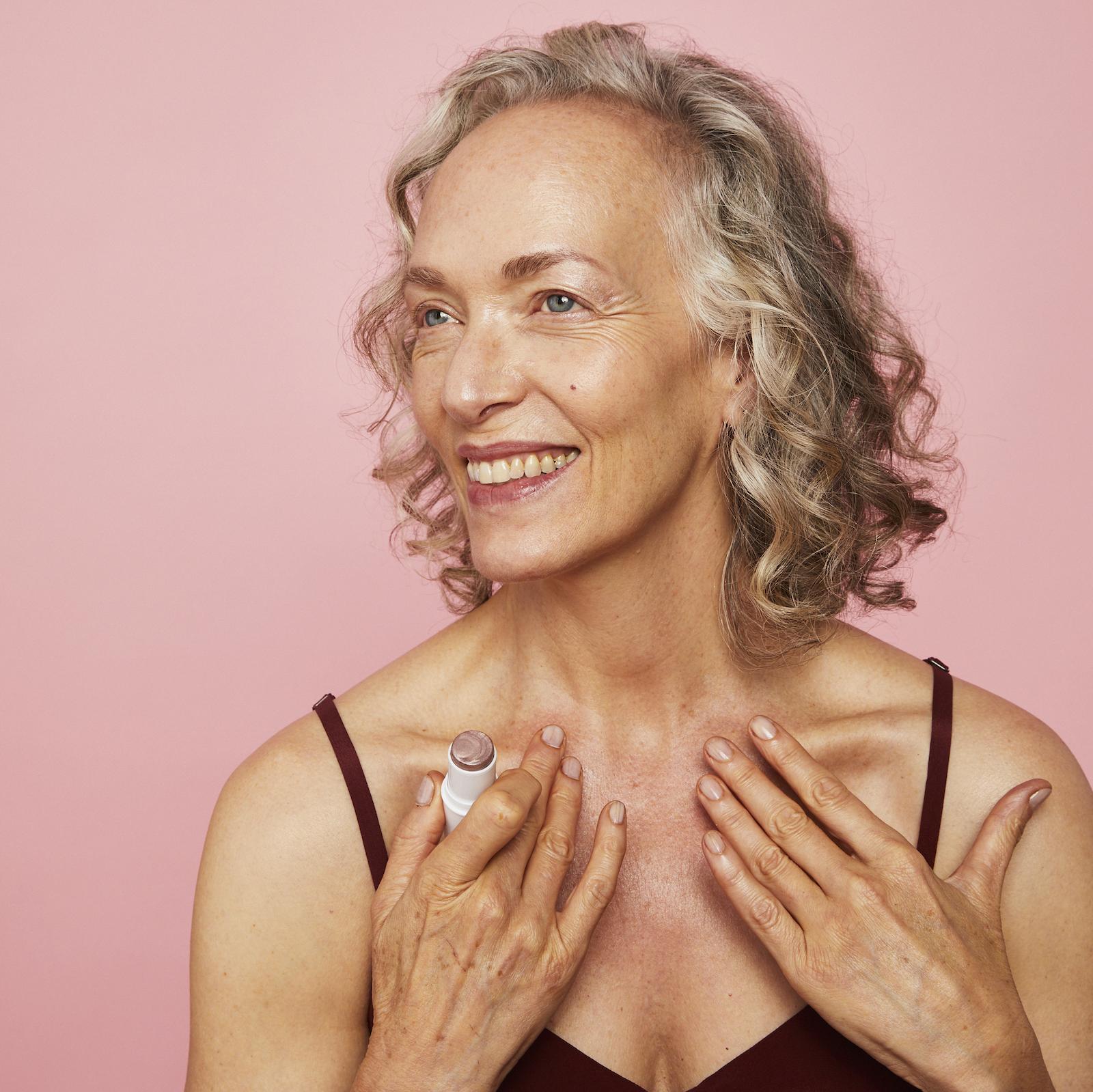 In just a few minutes, Boom helps bring your verve and vibrancy forward. 
We hope these tips will help you embrace and share your natural beauty with the world. 
Tell us… What kind of makeup look do you prefer? Do you find yourself embracing a more natural look as you age? 
CHECK OUT OUR MOST POPULAR CONTENT