3 Tips for Soft, Supple Winter Skin
3 Tips for Soft,
Supple Winter Skin
Winter weather can be tough on delicate skin. 
Between the cold dry air outside and the hot dry air inside, your skin may become red, itchy, flaky or irritated. Dry air also often exacerbates common skin conditions like rosacea, psoriasis and eczema. 
Keeping your skin soft and supple throughout this season might take more effort, but it's totally possible with the right regimen—and the right products. 
Here's how we suggest soothing dry skin in the winter.
1. Steam + exfoliation
It may feel counterintuitive, but regular exfoliation can help relieve itchy, dry or red skin.
Exfoliation helps shed loose and flaky skin to reveal the fresher, softer skin beneath. It also helps skin absorb more vitamins, minerals and moisture from serums, creams and oils.
We suggest a gentle exfoliant that won't cause irritation, like Boom Scrub™.
Boom Scrub's round exfoliating agent rolls gently across your skin to loosen dead and dry cells so they can be washed away. 
Steaming your skin first makes gentle exfoliation more effective and helps open pores to allow moisture in.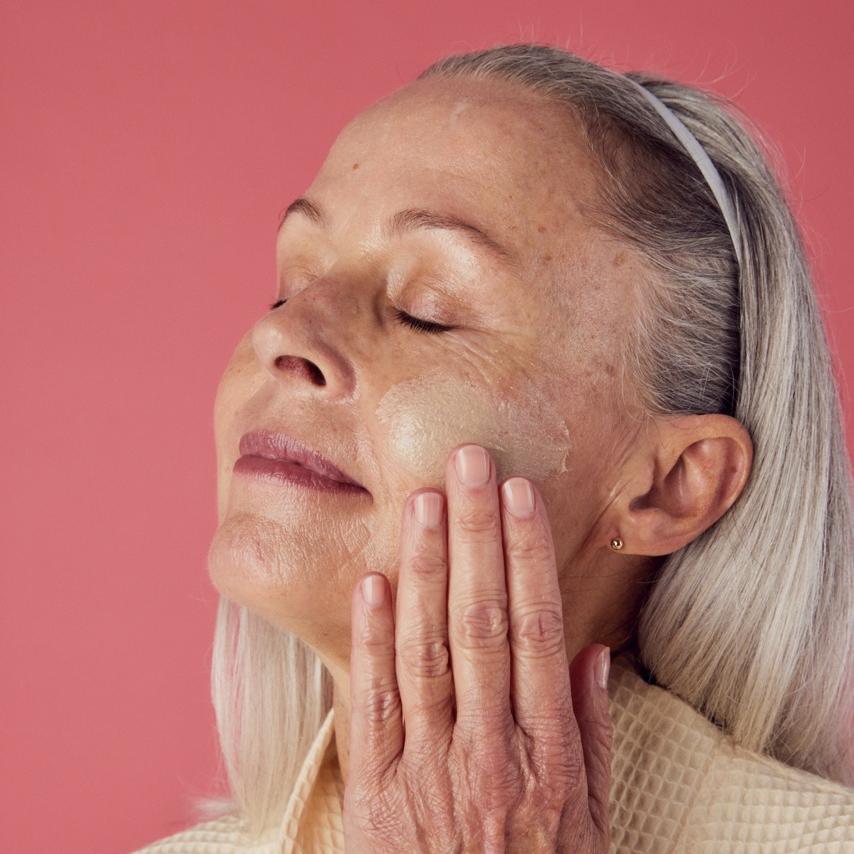 You can do this by applying Boom Scrub in or after a hot shower, laying a warm, wet washcloth over your face or hanging your head over a bowl of steaming water for several minutes.
Then apply a small amount of Boom Scrub and gently massage it in. After five minutes, rinse it away to reveal softer, smoother, brighter skin.
2. Moisturize while skin is wet
Dry winter air can sap the moisture from your skin in seconds. 
Applying a luscious lotion while your skin is still wet from washing or showering can help keep more moisture in your skin. We suggest Boomsilk® any time of year, but it can be particularly helpful in winter. 
This thick, all-natural moisturizer contains nutrient-packed olive oil and honey, as well as beeswax to form a natural occlusive barrier against further moisture loss. 
Boomsilk can be used anywhere on your body, from your face to your toes, to soothe and soften rough, chapped skin.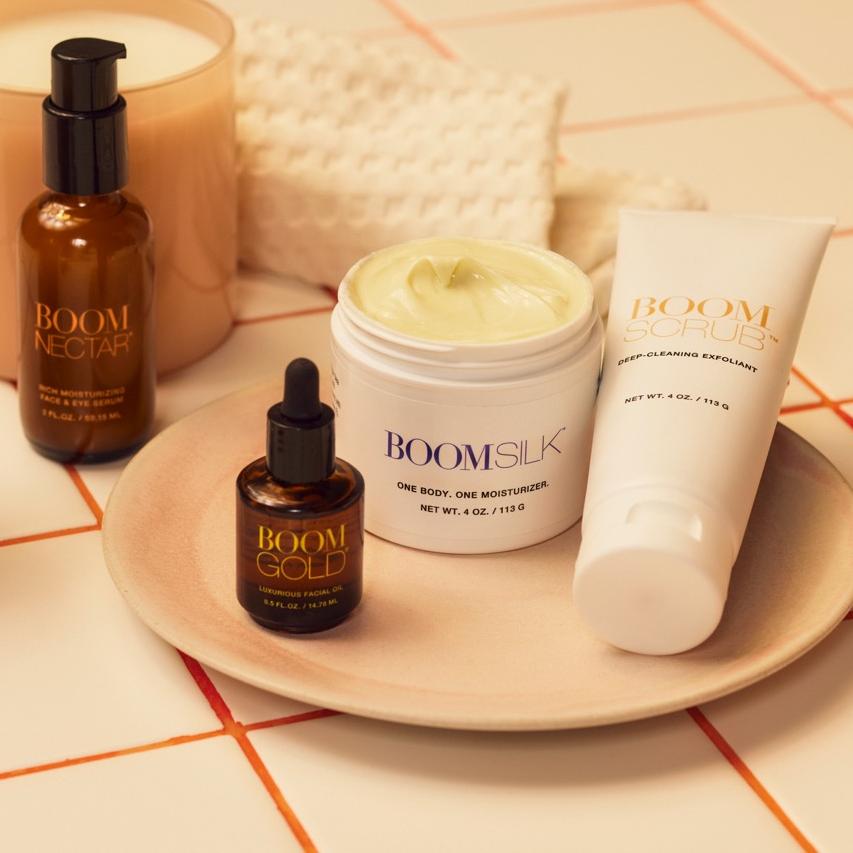 After showering or washing your face or hands, smooth Boomsilk on while the skin is still damp to seal moisture in and prevent dry, cracked or flaky skin.
3. Add a liquid moisturizer
When your skin is dry, it can take longer to absorb oils.
That's why we suggest starting the day with a liquid serum like Boom Nectar®.
Boom Nectar contains all-natural ingredients chosen for their powerful ability to hydrate, soften and brighten skin.
With ingredients like rosehip oil, camu camu powder and orange and lemon oils (among others), Boom Nectar provides rich, nourishing moisture for delicate skin in just a few drops.
After Boom Nectar has been absorbed, apply a layer of Boomsilk to seal in moisture and protect your skin from dry air, wind and cold temperatures.
These three tips will help keep your skin soft and supple no matter what winter brings. 
Tell us, does your skin feel drier in winter? How do you fight winter dry skin?
CHECK OUT OUR MOST POPULAR CONTENT